You are here:
Home
|
Latest News
|
News
| £9.8 million to support regeneration in Wellington Town Centre
Latest News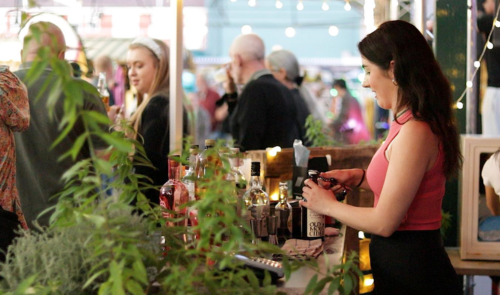 Wednesday, 15 March 2023
£9.8 million to support regeneration in Wellington Town Centre
A bid led by Telford & Wrekin Council has secured £9.8 million from the Levelling Up Fund towards the regeneration of Wellington Town Centre.
The successful bid was confirmed as part of today's Spring Budget.
Councillor Lee Carter (Labour), Cabinet Member for Neighbourhood Services, Regeneration and the High Street said: "Securing almost £10 million to support the work we're doing to regenerate Wellington Town Centre is fantastic news for the town. As a council, we've worked with local partners to do all the heavy lifting with this – writing the bid and submitting it – so it's great to see our hard work pay off.
"The money means that we can continue to build on the work we've done to develop a thriving food court at Wellington Market by bringing the wider market into council ownership, refurbishing and improving it so that it reaches its potential as a modern, thriving, shopping and eating destination.
"With £350,000 already invested by the town and borough councils into the Orbit, our successful bid also means we can now work with the team there to fully restore it and create an exciting, vibrant new exhibition, arts and community events space.
"We've been given this money because we are determined to support the regeneration of our borough towns and our track record means that we are trusted to deliver on what we've set out. These are exciting times for Wellington, so watch this space."
A £20 million bid to the Levelling Up Fund to support the regeneration of Telford Theatre and new further education provision in Telford Town Centre was confirmed as successful earlier in the year, taking the total investment secured for the borough to just under £30 million.